As many of you will know Ray sadly passed away recently. His funeral details are below and the service and burial was recored and can be seen here – click/tap here to watch.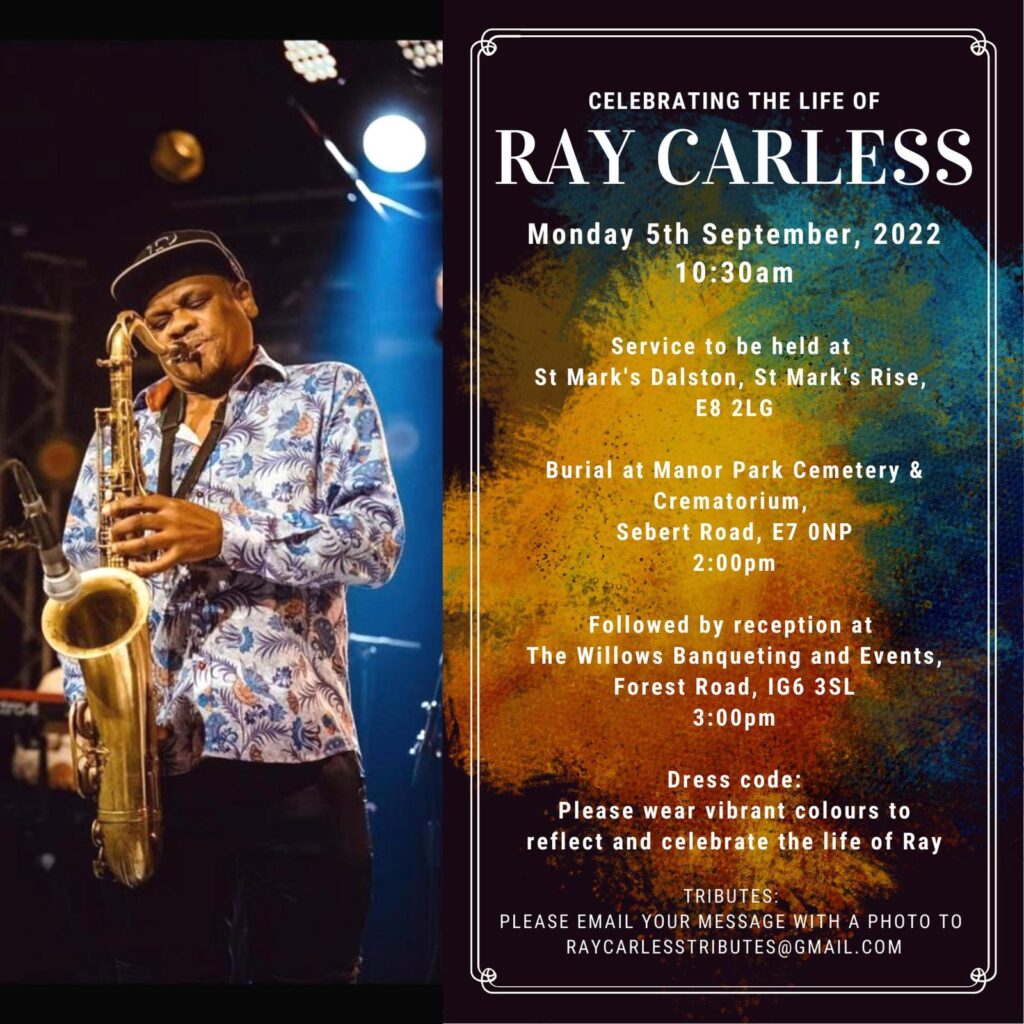 His memory was honoured at his nine night celebration at Acklam Village on 19th August 2022.
Here is a recording of the live stream on M-Press's YouTube channel.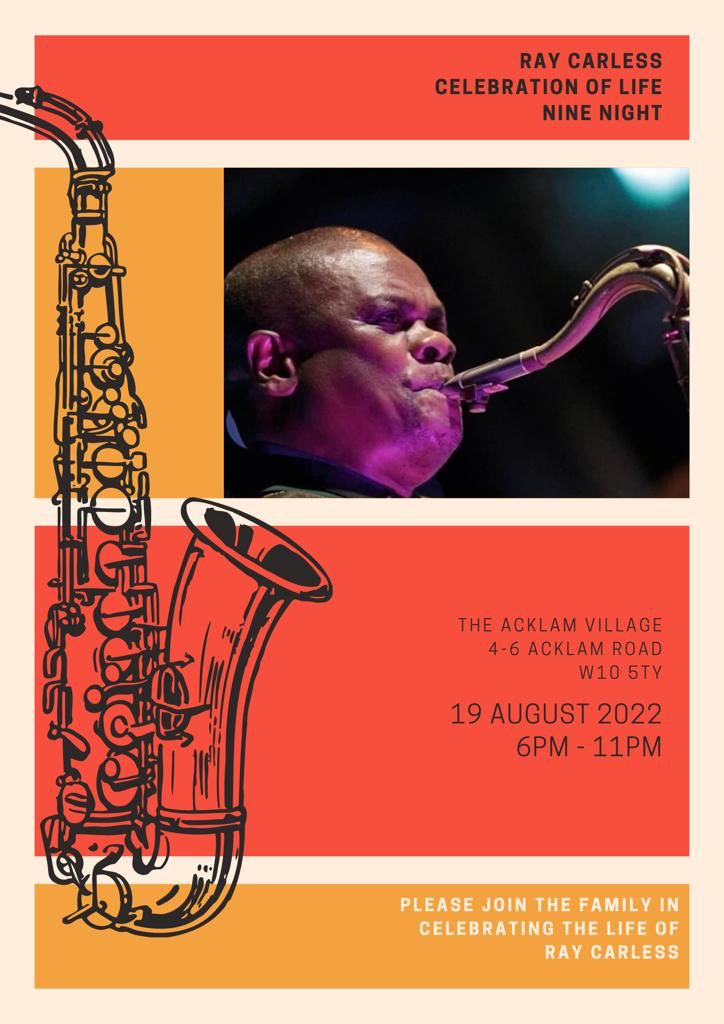 ---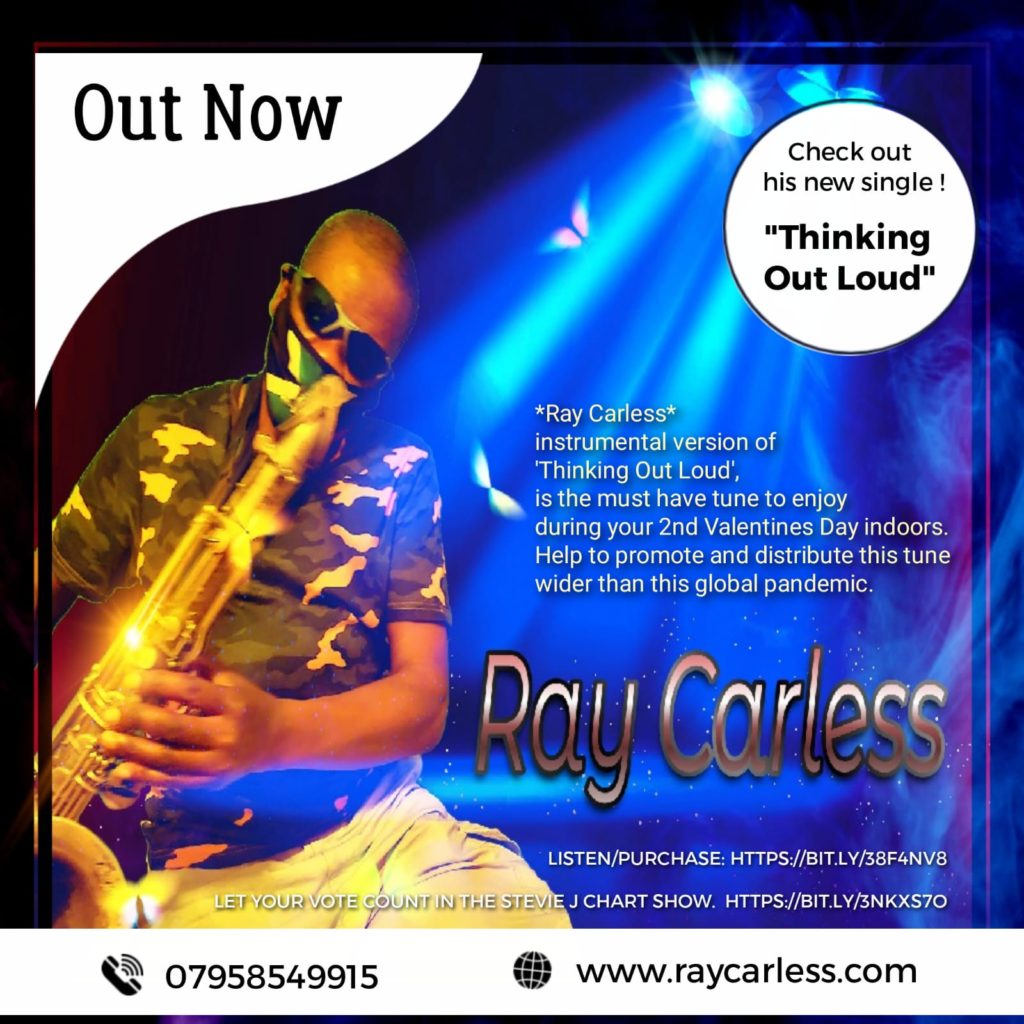 Listen/Purchase: https://bit.ly/38F4nv8
Let your vote count in the Stevie J Chart Show. https://bit.ly/3nKXs7O
---
---
We are planning our 3rd annual celebration of this Windrush Day and celebrating 72 years since the arrival of a large contingent of immigrants that became known as the WINDRUSH GENERATION. Your support is all that we need. You can support us, and we have our trust in you, we're only looking for expenses to cover our costs of putting on this protest. Help us with your donation, and we will be forever grateful. Thanks for your understanding.

---
Ray appearing on the Jools Holland show with John Cleary 2/10/2018
---
---
---
---
A MOMENT IN TIME
A tribute to Usain Bolt
This is a post promoting our newly composed JAMAICAN NATIONAL ANTHEM that celebrates the incredible performances and the achievements of Usain Bolt.
You can probably still remember watching USAIN showing the competition his heels and bringing home a bag-full gold medals.
Take a quick listen to our melodic tribute, this is our 'MOMENT IN TIME' tribute song.
This cool jazzy roots tune (that's still being polished and coated with lavish amounts of love and musicality), thanks and exalts Usain and our esteemed Jamaican athletes for the stylee in which they represented our little 'ISLAND IN PARADISE'……Wasn't it just awesome…..Give me an Amen?
The song was written and produced by RAY CARLESS & bad-ass reggae bass playing session man & producer COLIN MCNEISH. The vocals on the track was performed by UK rapper WATUSI87 with Emzee Haywoode supporting on backing vocals.
The inspiration for this MOMENT IN TIME tribute arrived approximately over 8 years ago after some shocking/insane performances on the running track by the trio of Usain and two of his his fellow Jamaican athletes who crossed the line in 1st 2nd & 3rd places in the 200 metres in Berlin's 2009 World Championships…
On that account….. 123 ARGUMENT DUN?
A rap/vocal mix will be featured on the upcoming Ray Carless & Club Skaaville Allstar EP that will soon to be available on vinyl and cd as well as from most online music outlets. Accompanying tracks include songs from the upcoming Ray Carless & Club Skaaville Allstars album. (More info on its way).
This is an inspirational piece of roots reggae-jazz fusion that was composed as a properly anthemic reminder  of a memorable, relentless, magical and enduring real-time Moment In Time ……….
We hope that you full-joy this our 'Moment in Time'.